Background
The Purulia District of West Bengal is one of the most neglected and impoverished areas of India. The land is extremely arid and rocky and crop yield is poor. As a result, many of the local people live below the poverty line. Severe deforestation has led to soil erosion, the poor condition of the roads hinders communication, illiteracy is over 70 percent and educational and medical facilities are almost nil. About 33 percent of the children are severely malnourished and leprosy, tuberculosis, and malaria are widespread.
The condition of women in the local villages is a microcosm of the tremendous handicaps women face in much of India. Victims of social, economic and gender discrimination, women carry the heaviest burdens of child rearing and agricultural work, under deplorable conditions. Amongst women, the literacy rate is as low as four percent. Only 15 percent of children go to school and girls' education has particularly been severely neglected; very few girls even complete primary school. Thus, due to lack of education, it becomes almost impossible for women to break out of the vicious cycle of poverty, disease and early death which too often characterizes their lives.
About Uma Niva
In 1985, Uma Nivas, a women's community development project, was founded with the goal of creating education, health care, and employment opportunities for women. The vision is to empower women by supporting them to access better care for themselves, their families and support their communities. In addition, education and support for children is at the heart of the work of Uma Nivas.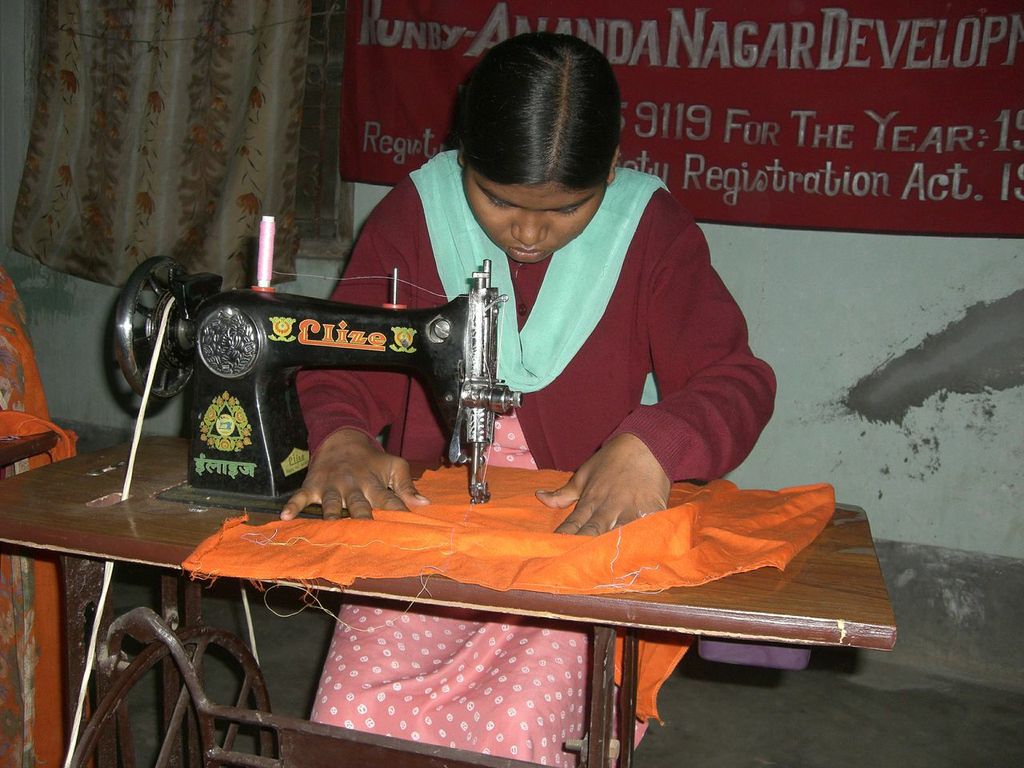 Uma Nivas is currently running three homeopathic clinics, and health education for women. It also supports a clinic run by local doctors and runs a teachersí training project aimed at enabling young women to develop a career in the teaching profession. In addition, Uma Nivas has a home for children which provides a safe, loving environment to girls who either have no family, or cannot live at home. There are three primary schools, a girlís high school, and four low cost/free dormitories for the students. All these projects have already greatly increased educational opportunities and access to primary health care for local communities.
Presently, the development of the new primary school, adjacent to the Girlsí High School, is a top priority. Construction is well underway and funding is needed to complete the roof and commence the construction of the second floor. The target is $15,000 USD to complete the roof and $35,000 USD for the second floor. Additionally,$100 US dollars will buy windows for one classroom
$200 US dollars will pay for installing the floor.
$500 US dollars will contribute to materials for the roof.
$1000 – $5000 USD will contribute significantly to construction for the second floor of classrooms and teacher training facilities.
Your support is greatly appreciated.
https://amurtel.org/wp-content/uploads/2018/09/uma-nivas.png
497
873
Bhakti Devii
https://amurtel.org/wp-content/uploads/2021/04/AMURTEL.new_.png
Bhakti Devii
2018-09-18 12:53:13
2018-10-18 18:20:04
Uma Nivas